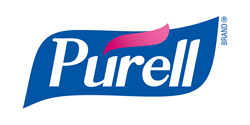 Akron, Ohio (PRWEB) July 08, 2014
During this back-to-school season, GOJO, the makers of PURELL Advanced Hand Sanitizer, invites teachers to participate in the PURELL Advanced Hand Sanitizer 30-Day Classroom Challenge. In joining the Classroom Challenge, teachers are pledging that for 30 days (between now and December), they will focus on helping students understand the importance of hand hygiene.
When joining the Challenge, each teacher is entered in a sweepstakes. The grand-prize winner of the sweepstakes will receive a $ 200 Amazon gift card, $ 200 in PURELL products, and $ 200 in PURELL products for a charity of their choice. Five runners-up each will win a PURELL Advanced Hand Sanitizer prize pack valued at over $ 100. The sweepstakes runs through December 2014.
To help teach their students good habits, teachers receive access to a free kit of hand hygiene materialsincluding grade-appropriate writing and math prompts, a programmable school supply list, display ideas, parent pages, valuable coupons and more.
Teaching my students good hand hygiene will benefit them for life. I want happy, healthy students all year long, said third-grade teacher Sue Walker, of Blowing Rock, N.C. Teachers like Walker have already signed up for the Challenge and will head back to school ready to show students the importance of good hand hygiene including washing with soap and water and using PURELL Advanced Hand Sanitizer to fight the spread of germs.
By putting PURELL Hand Sanitizer products on their back-to-school list, teachers help students develop habits that can keep them healthy and in school. Elementary school absenteeism due to infection is significantly reduced when an alcohol gel hand sanitizer is used in the classroom as part of a hand hygiene program, according to the American Journal of Infection Control.
Missing school means missing valuable instruction timetime students cant afford to lose. PURELL Advanced Hand Sanitizer kills 99.99 percent of germs and can reduce childrens absenteeism by 20 percent.1
To learn more, or to join the 30-Day Classroom Challenge, visit http://bit.ly/1hTp2NB.
About PURELL