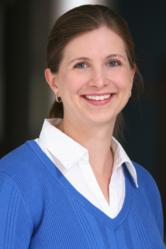 Seward, Neb. (PRWEB) May 20, 2013
Concordia University, Nebraska music professor, Dr. Elizabeth Grimpo, recently completed writing My First Hymnal, accompaniment edition, which was published by Concordia Publishing House.
Grimpos edition complements the popular childrens hymnal, My First Hymnal, published in 2011. That hymnal was so well-received by families and educators alike that CPH approached Grimpo about writing simple accompaniments of those hymns.
The hymns in the regular hymnal can be very difficult to play. It usually takes many, many years of lessons before a person can play them, explained Grimpo. It's my hope that children at beginning levels of piano instruction and amateur adult pianists will be able to play these hymns in church, in chapel, in the classroom or in their homes.
My First Hymnal, accompaniment edition is a collection of more than 50 easy hymn settings and includes numerous children's favorites as well as many familiar hymns. The hymnal may be purchased at http://www.cph.org.
The hymns are such a precious part of our faith, and I'm excited that the joy of playing them might be opened to more people now.
Elizabeth Grimpo is an assistant professor of music at Concordia University, Nebraska and teaches piano, music theory and aural skills in addition to appearing frequently as an accompanist for soloists, choirs, and instrumental ensembles. She earned her Bachelor of Music Education from Concordia University, River Forest, Ill., and earned both a Master of Music and a Doctor of Musical Arts from the University of Nebraska-Lincoln.
Concordia University, Nebraskas Department of Music is an accredited institutional member of the National Association of Schools of Music (NASM). Concordia Nebraska offers a bachelor of music education, a bachelor of church music and a bachelor of arts degree in music with emphases in performance, composition and theory, conducting and church music. Music endorsements for those with an education degree, minors in music, contemporary church music and an interdisciplinary minor in worship arts are available as well.
Concordia University, Nebraska, founded in 1894, is a fully accredited, coeducational university located in Seward, Neb. that currently serves over 2,100 students. Concordia offers more than 50 professional and liberal arts programs in an excellent academic and Christ-centered community that equips men and women for lives of learning, service and leadership in the church and world. For more information, visit cune.edu.
Related Art Instruction Press Releases